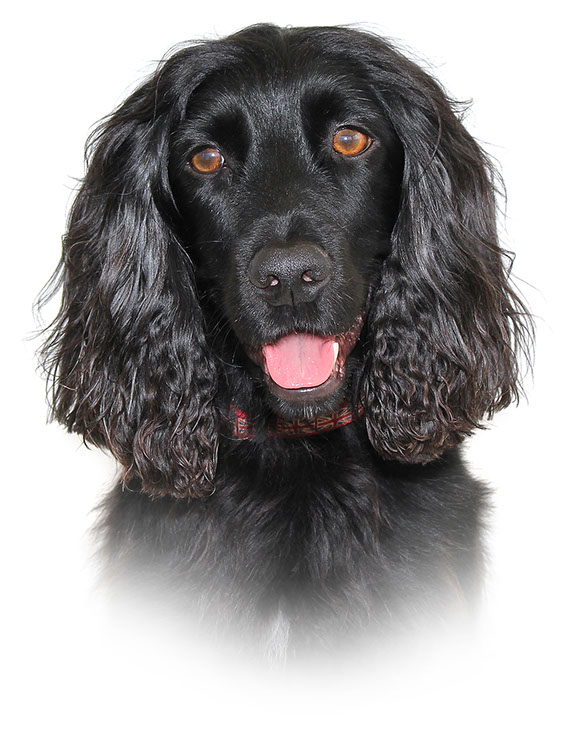 Welcome to my Pet-ography website.
• Professional Portrait Photographs of Dogs • Photography Services
Looking for a photographer that can really capture the character of your 4 legged friend, or for some product photography that promotes your business? Then take a look at the Gallery and Photography Services pages to get an idea of the services I can provide.
About Me:
Living in Gloucestershire on the edge of the Cotswolds, I have been involved in photography, Graphic Design and I.T. for the last 30 years. My interest in photography stemmed from my time at Gloucestershire College of Arts and Technology, where I discovered the magic and art of photographic images. Much has changed since then, particularly on the technology side, but the old skills in 'traditional photography' are as important now as they ever were.
Christopher Jones
There are two parts to the Portrait side of my business; studio sessions (see Studio page), and shows. They basically work in the same way. A list of shows that I will be taking photographs at can be viewed under the Events page. If you are not booked into the show please check in advance with the organisers to ensure entry.
All photographs are taken using white backgrounds. This draws the focus onto your pet. One question I am often asked is: "Will my white pet work with a white background?" The answer is YES. No animal is pure white and white pets look fabulous on white backgrounds. (Take a look at some in the Gallery). ALL pets are also photographed individually and placed together afterwards, this ensures you get the best shots of each to have in the final photographs.
Once the photo shoot has taken place you're sent a set of proofs within a few days, by post or by e-mail. You then choose which photograph or photographs you would like. You can choose a single image in one print, or combinations of photographs in one print as a montage. Other options include having the pets name added. I also offer a professional framing service with a selection of high quality hand made wood frames. (See the Frames page for the different styles currently available).Once you have received your order, the photographs are kept on file indefinitely. The photographs can then be used for your own personal Christmas cards and greeting cards with your pet on the front.
Welcome to my Pet-ography website.