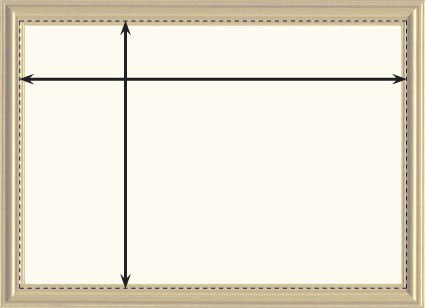 Frame sizes are generally measured in inches, and by the size of the glass, not by the outside edge of the frame.
This page shows the frame styles currently available from January 2016.
There is a 'Standard' range and a 'Deluxe' range to choose from.
All frame mouldings are constructed from solid wood.
Standard frames come with normal glass, but non-reflective glass can be added at an extra cost. Deluxe frames come with non-reflective glass and a double mount; off-white above and a colour underneath.
* Frame styles are subject to change as they become either discontinued or new ones are added. Also the stain on some frames can vary slightly from batch to batch from the manufacturing process.
Deluxe frames have a double off-white & stone coloured mount and non-reflective glass as standard.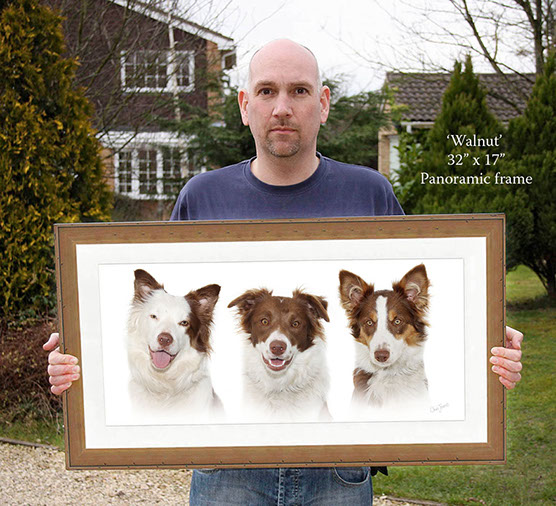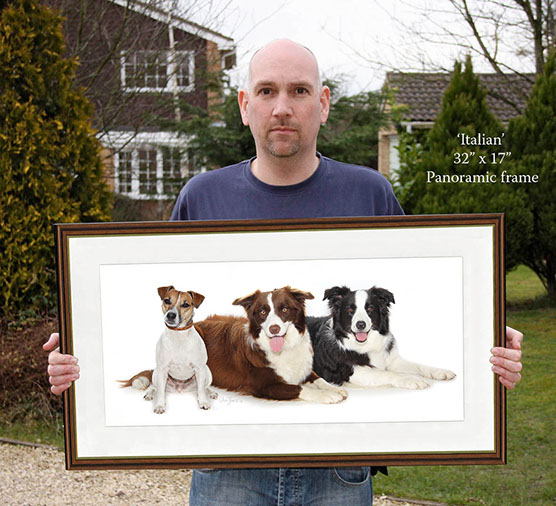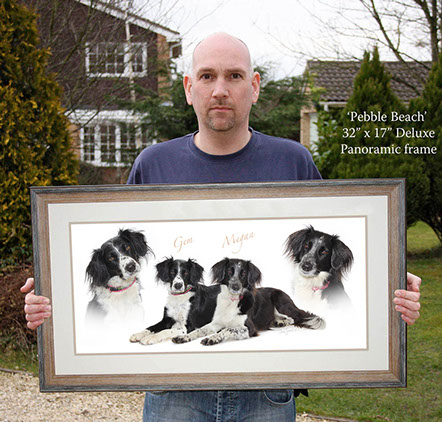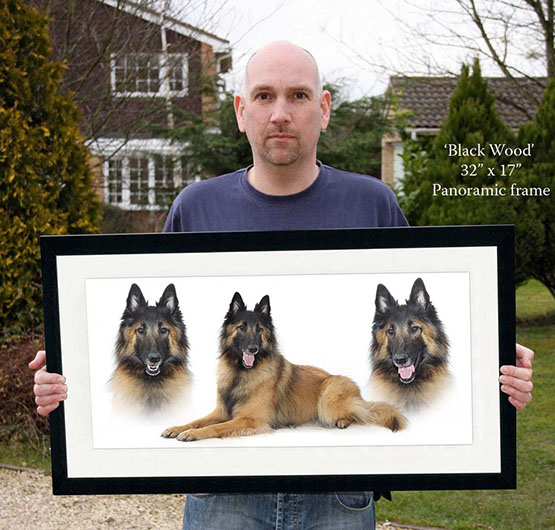 © Copyright Pet-ography 2017. All rights reserved.
All images on this website are subject to Copyright and under no circumstances must be copied or reproduced without prior permission from Pet-ography.